What we do
Shutterstock Custom is an innovative way for brands to efficiently create custom content that's authentic, cost-effective, and scalable. Our platform ingests a brand's visual guidelines and creative strategy to then leverage a global network of creative talent to shoot high quality on brand content for them to use with their audiences.
Who we are
Based in Toronto, Canada, the Shutterstock Custom team is a diverse group of individuals with strong leadership at the top. With a passion for never settling for the status-quo, we're constantly seeking better, smarter solutions to creative challenges.
Executive Leadership Team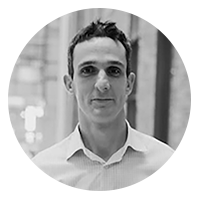 Grant Munro
General Manager - Shutterstock Custom
Twitter: @gmunro123
LinkedIn: ca.linkedin.com/in/grantmunro
Instagram: @gmunro123
Grant is the Co-Founder and SVP of Shutterstock Custom, a leading provider of on-demand visual content for the world's leading brands. He has helped more than 250 enterprise marketing teams, including AB InBev, L'Oréal, Nestlé, and McDonald's amongst many others, change the way they think, develop, and source creative content at scale.
Prior to starting Shutterstock Custom, Grant was the SVP Product at a leading social media management company and a product manager at Nokia. He has worked with a number of brands in a senior capacity including Coca-Cola, JP Morgan Chase, and Amway.
Grant holds an MBA from the University of Toronto (Rotman), and a BSc in Computer Science from the University of British Columbia.
Braedon Hebert
GM - Shutterstock Custom
Twitter: @BraeMan
LinkedIn: ca.linkedin.com/in/braedonhebert
Braedon is the General Manager of Shutterstock Custom. After earning his CPA with KPMG and spending time with a big telecom company, Braedon left the corporate world to pursue his passions for technology and entrepreneurship. He was previously the VP Finance at Uberflip, a Toronto-based startup that he helped scale to become a leading content marketing SaaS platform.
Braedon prides himself on being considered an "operational" finance leader, with an ability to add value in running and growing a business while also having a solid handle on the dollars & cents.
In addition to his wife and 2 young kids, Braedon loves SaaS metrics, spreadsheets, budgets, business strategy, making teammates laugh, dystopian fiction and Detroit-based sports teams.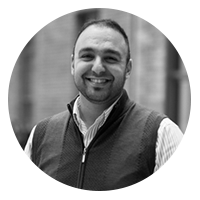 Nael El Shawwa
VP, Engineering - Shutterstock Custom
Twitter: @naelshawwa
LinkedIn: ca.linkedin.com/in/naelelshawwa
Instagram: @naelshawwa
Nael is a software craftsman and a hands-on technology leader with 12+ years of experience building digital products for users in marketing, finance, healthcare and retail. He's passionate about various technologies and how they can be used to enhance businesses' capabilities and delight their customers online.
Nael can be found at various Toronto tech meet-ups, and he is also the co-founder of a Toronto-based organization called #DevTO that hosts various events for the tech and startup community.
Nael holds a Bachelor of Software Engineering & Management and a Masters of Computational Engineering (focused in Image Processing) from McMaster University.
Mindy Loverin
VP, Strategic Partnerships - Shutterstock Custom
Twitter: @mindyloverin
LinkedIn: ca.linkedin.com/in/mindyloverin
Instagram: @mindyloverin
Mindy is the VP of Strategic Partnerships at Shutterstock and one of the founders of the Shutterstock Custom business unit.
Her career in sales, marketing, and entrepreneurialism spans over 15 years and has been highlighted by the successful acquisition of technology start-up Flashstock in 2017. Mindy's experience working with some of Shutterstock's largest and most valuable brand and agency customers gives her a unique insight into the challenges of senior marketers.
In her current role she works hand-in-hand with Shutterstocks technology partners to develop programs and solutions to enable our customers to bridge the gap between visual content and performance marketing.